Your customers want to visit SWITZERLAND, AUSTRIA or GERMANY?
You need a highly expertised partner?
DESTINATIONS
You can choose for your customers between Switzerland, Austria and Germany: Berlin, Bremen, Cologne, Dresden, Dusseldorf, Frankfurt, Geneva, Hamburg, Kaprun, Munich, Salzburg, Stuttgart, Vienna, Zell am See and Zurich.
Each destination has its own asset! For more detailed information click on destinations.
LODGINGS
We are personally negotiating the terms with each lodging-partner and have own conditions. For your customers!
Actually you can choose between 10 partner to find the most convenient. From 3*** to 5*** – every choice will be an ideal solution.
For more informations click on lodgings!
EVENTS
Doesn't matter if your customers want to go on sightseeing in Berlin, visiting the carnival in Cologne, watching football in Munich or watching the opera in Vienna. We will coordinate every wish and we don't have any limits!
TRANSFER
Your customers need to get from airport to hotel? Because every person has its own preferences you can choose between the transfer by bus, personal transfer or driving a rental car by themself. Our network will be your profit and the comfort of your customers!
Furthermore you can engage a limousine-service with also arabic-speaking chauffeur.
Our Partner: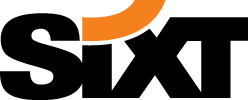 healthcare

If you're travelling for a medical stay, anything is possible with our network. We can also take care of family members during treatment.
SERVICE
24 hours, 7 days per week the whole year!
Passionately working is our principle and that's why we are everytime available. Not only for you also for the travellers.
If you want to contact us online you can use the contact-form.